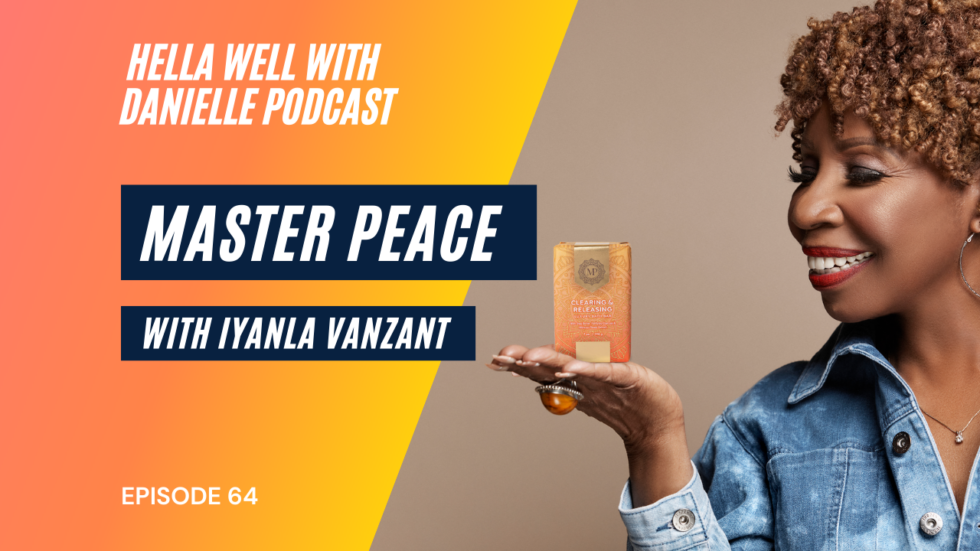 MasterPeace with Iyanla Vanzant
We all wash. We care about the laundry detergent used. We even care about how our car is washed. But why do we then go into the shower and mindlessly throw soap on our body not to smell? Imagine if you took this common daily behavior of washing and elevated it into a process of caring for your physical and mental body in a different way.  Thanks to MasterPeace, a new line of luxury body therapy products by Iyanla Vanzant, this is exactly how I've started to master peace within my own life.
Iyanla Vanzant really needs no introduction. She has been like one of our favorite aunties, as she has a long history of helping us heal. You may know her from Fix My Life or her books, but she's also a spiritual teacher, Reiki Master, and a master herbalist. In this episode, I'm discussing Iyanla's new line of body therapy products that have an intentional purpose and give guidance on how you can begin to master your energy and have peace in your life.
My Favorite MasterPeace Products:
Full Transcript