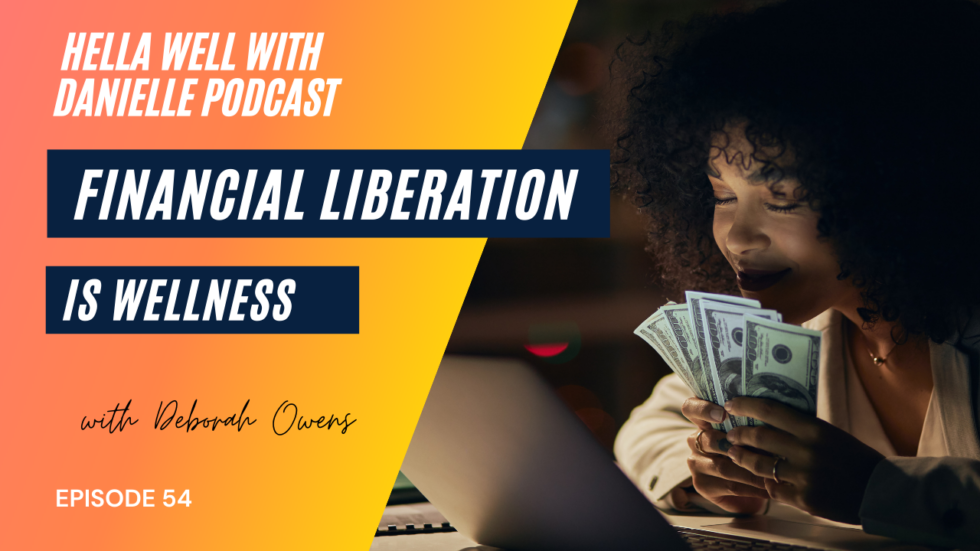 Financial Liberation = Wellness
With Deborah Owens, WealthyU
The American Dream will continue to be denied to Black and brown women if we don't wake up! Systemic economic barriers have left our sisters with empty purses and we have yet to realize the full effects. That's not wellness or living hella well. Now is the time for financial liberation for women of color, but how and where do you start?
To explain how Black and brown women can get on the path to financial liberation I've brought in Deborah Owens, my favorite financial freedom fighter and America's Wealth Coach.
Deborah Owens is on a mission to help women overcome their fear of investing through coaching, accountability, and support. She is the founder of WealthyU: A Financial Wellness company (https://deborahowens.com/) that has a proven track record of helping thousands of women transform from cautious savers into confident investors.
Topics Discussed:
How do Black women translate their ambition and achievements into real wealth?
Why is there an urgency now for financial liberation?
The keys to Black women's wealth
The myth about homeownership building wealth
Full Transcript