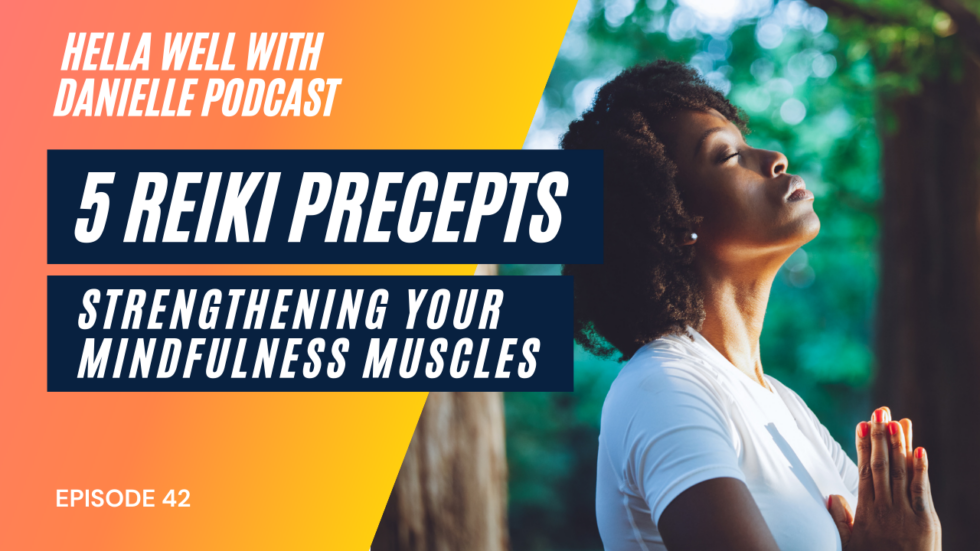 5 Reiki Precepts: Strengthening Your Mindfulness Muscles
The Reiki precepts are a set of principles or mantras to help guide you in your daily life. And the great thing about them is that you don't have to be a Reiki practitioner to use them. Adding these to my daily self-care practice has made a difference in how I show up in the world. What's special or unique about the Reiki precepts is that there is something so spiritual and magical about saying these phrases in Japanese (and in English), which is why I wanted to share them with you.
What this practice has taught me is that it's great to have a self-care and spiritual practice. However, your healing is only as good as the energy and quality you bring to it. Using these 5 Reiki precepts has upgraded the quality and helped me strengthening my mindfulness muscles in such a major.
The Reiki Precepts:
Just for today (kyo dake wa)
I will not angry (ikaru na)
I will not worry (shinpai suna)
I will be grateful (kansha shite)
Be honest in your work (gyo wo hageme)
Be kind and compassionate to yourself and others (hito ni shinsetsu ni)
Resources
Gratitude – I start each day listening to this meditation by Londrelle. All of his work is powerful and I definitely recommend checking out his Instagram page as well as his other work.
Journal Prompt:
Contemplate one precept at a time. Choose one precept such as, "Just for today, I will not worry." Ask yourself, "What role does worry have in my body? Why am I examining my relationship with worry? Which worries can I release today? Do I allow myself to observe my worries?"
How can you release the guilt, fear, and anger around the past and future so that you can truly experience what is right in front of you?
Full Transcript