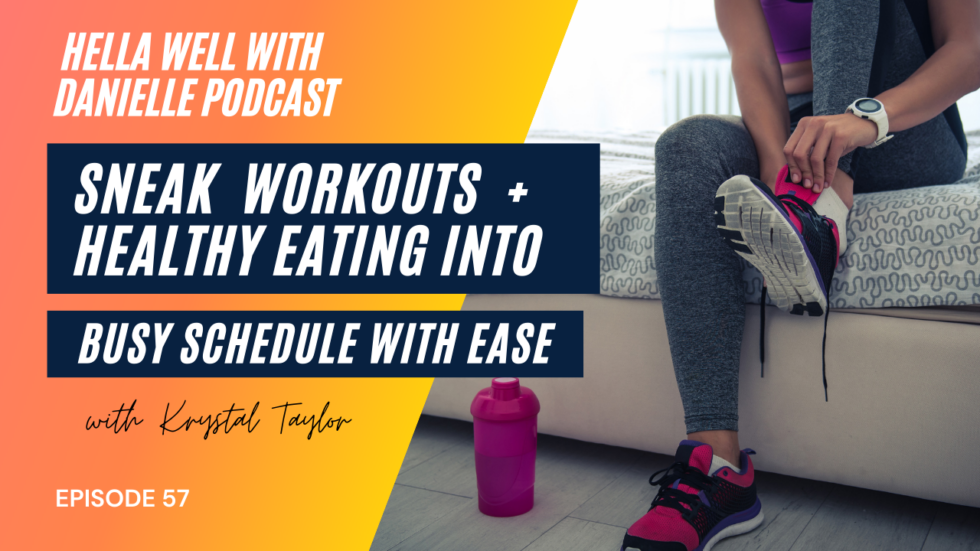 Sneak Workouts + Healthy Eating Into Busy Schedule
With Krystal Taylor, Fitness is Not a Game
If there never seems to be enough time in the day to workout, this episode is for you. My guest, Kyrstal Taylor of Fitness is Not a Game, explains common misconceptions about exercising and why many struggles to consistently fit exercising into their busy schedule. Plus she gives us creative and super easy ways to sneak workouts into your busy schedule that may surprise you.
With the holidays coming up, Krystal also discussed ways to eat healthily and not feel like you're missing out and how to kick that extra "baby fat" to the curb.
Resources 
Fitness is Not a Game – Lose weight without losing shape with Krystal's guidance. Learn more about her Shift ongoing training program.
About Krystal Taylor
As a Health & Fitness Coach, Krystal has helped hundreds of people who are on their journey to a healthier lifestyle. She doesn't believe in fad diets, but instead adopting a healthier lifestyle. The change happens with your mindset first so that's my focus.
Full Transcript