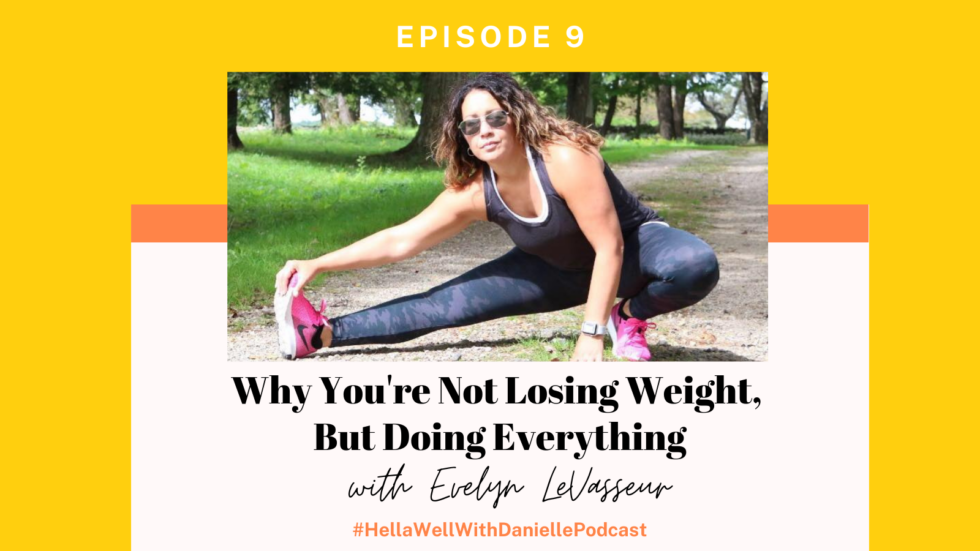 Why You're Not Losing Weight, Though You're Doing Everything
With Evelyn LeVasseur, Evelyn Fit
Even when you think you're doing all the right things to lose weight, like exercising and following a strict diet, the real reasons you're not losing weight or keeping it off may surprise you.
Evelyn LeVasseur of Evelyn Fit answers the question many women are asking, "Why is it that I'm watching my food intake and exercising, but it's still not working? She is the right person to answer this question because of her own personal weight loss story.
Like so many women, Evelyn also has struggled for years with yo-yo dieting and not being able to consistently keep off the weight. It is through her experience with the diet roller coaster that inspired her mission to help other women leave that behind for a healthier lifestyle.
As someone who hasn't had a major issue with weight loss but with losing that extra belly fat, I was shocked to hear what's really behind the belly fat and what I can do now to make lasting changes. And to give you a teaser of what's to come, Evelyn points out that it's not just about dieting or nutrition and exercise.
Info You Hella Want to Catch:
How you can have their cake and keep their weight in check at the same time?
What mistakes we are making when trying to reach our weight loss goals
How is stress causing us to hold the weight?
Are there certain exercises that are better for you than others?
The 411 on cortisol and its role in your weight loss
The importance of water and how much you should really be drinking
Journal Prompt:
What baggage or stress are you holding onto physically and metaphorically that may be causing you to hold the weight

Why do I want to change my life?

When I look in the mirror, I see…

What are your food triggers? How/why do they trigger your cravings?

What were your feelings and thoughts about weight as a child or teenager?

With the holiday season approaching, what are your plans and strategies for protecting your weight loss program and preventing slips and pitfalls? Do you have any favorite holiday tips?
Resources
Full Transcript