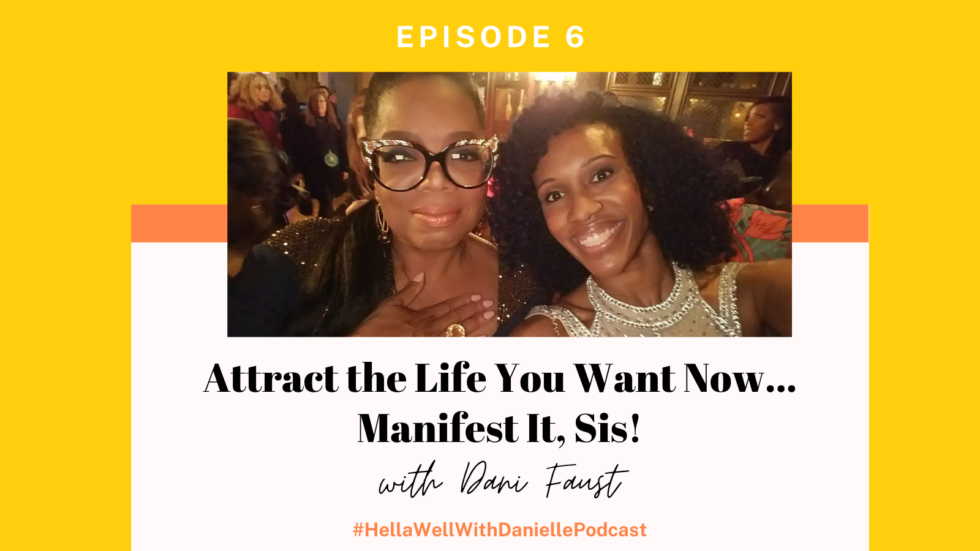 Manifest the Life You Want Now!
What if all you had to do is think of your wildest dream and then it came true? Like saying one day, "I'm going to meet and hug Oprah, have two amazing kids and a husband?"
Well, that's exactly what happened to my guest, Dani Faust, spiritual life & manifestation coach, intuitive energy healer,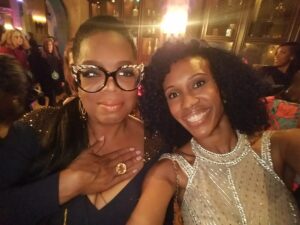 metaphysical practitioner, and the host of Manifest It, Sis Podcast. She manifested the life she desired and shares how you can too!
[Danielle Confession] – I used to get low-key annoyed when friends would tell me, "just manifest it." It seemed too simple for whatever you focus on is what you're bringing into your reality.
It's not that I didn't believe it was possible, I just thought it was going to be too difficult today or I needed some magic powers to manifest the life I want with ease.
Dani Faust has completely shifted my mindset on manifesting, and I now get that it's a lot easier to attract the life you desire.
Info You Hella Want to Catch
What is manifesting and how everyone can do it (9:48)
How to stop unintentionally manifesting things that you don't want in your life (10:45)
Tips for preparing to actualize You 2.0 faster (12:18)
All about the clairs and are you psychic (16:07)
Tapping into their intuitive powers (21:40)
Manifesting the bigger things (26:41)
What does it mean to be intuitive, working with an intuitive or energy healer (37:24)
What is Reiki and how it can help you (41:50)
Journal Prompts
Each week I'll provide you with journal prompts to allow you to go deeper.
Describe in detail You 2.0 (what she's got, what she does every day, or how she's living)
What is one thing you want to manifest
Resources
Follow Dani Faust
Full Transcript