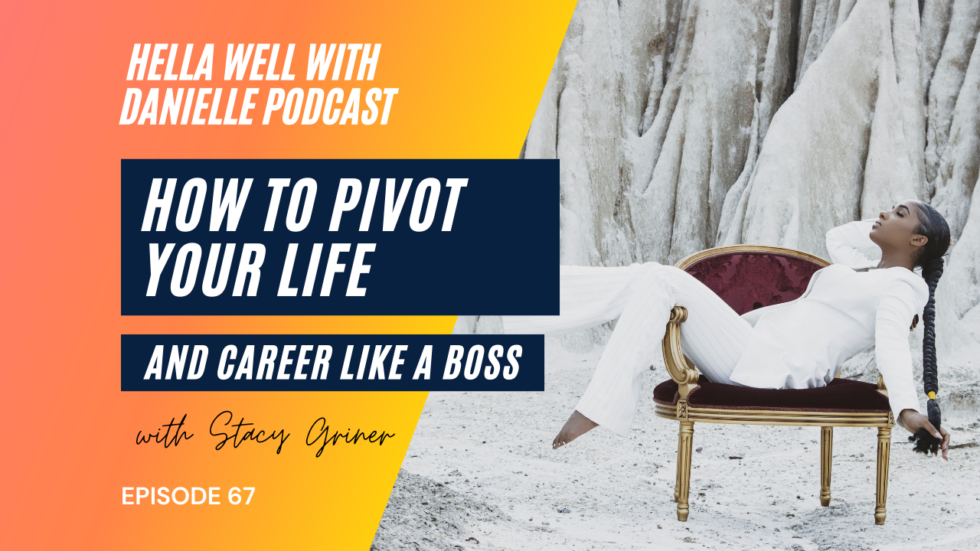 How to Pivot Your Life and Career Like a Boss
With Stacy Griner,
Sometimes you need to pivot your life and/or career to find your joy. Realizing you need to pivot is the easy part. But oftentimes we are paralyzed with fear and doubts, so we stay in a lifestyle that doesn't light us up. My guest, Stacy Griner, is the queen of pivoting like a boss in all aspects of her life and an expert on how to pivot in my opinion.
She shares with us her story and advice on:
Reasons people feel stuck in decision making about the next chapter
Questions you should ask yourself before making a pivotal change
How to work through resistance to doing something new
Signs of burnout
About Stacy Griner:
Stacy Griner is a mindset and business coach for aspiring midlife entrepreneurs, a small business consultant, speaker, and former franchise owner. She knows what it's like to start from scratch in your 40s – she did it herself, so she knows the ropes when it comes to starting and running a business. Her mission is to teach midlife professional women how to LEVERAGE their professional EQUITY into a profitable online business. Stacy provides clients with the support, mentorship, training, strategy, and safe space to design a life and business that gets them out of bed in the morning. Stacy is passionate about helping others achieve their goals, and she firmly believes that anything is possible with the right mindset. In her spare time, she loves cycling and reading while sipping her favorite wine.
Full Transcript