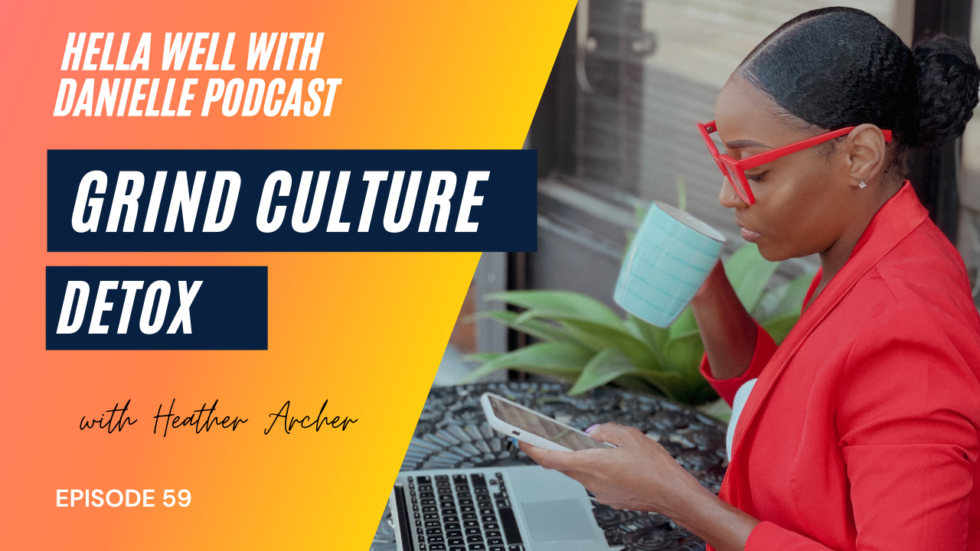 Grind Culture Detox
With Heather Archer, Thriving With Heather
You're taught to hustle hard and keep grinding, but at what cost? Is it worth the health and wellbeing of your mind, body, and soul? Today I ask you to pause and think about the cost of buying into the culture that encourages you to grind hard in exchange for hopes of financial gains and value.
My guest, Heather Archer of Thriving with Heather, has spent years creating healing environments in schools and workplaces. Her work is extremely powerful and so needed right now.
Topics Discussed:
What is the grind culture
Work-life liberation and what does it look like
What fuels the grind culture
Ways to detox and heal
Resources:
Thriving With Heather – work with Heather and follow on social media
About Heather Archer:

Heather Archer of Thriving With Heather is a certified life coach, sound healer, hypnotherapy practitioner, and a Reiki Level I and II healer. She has a B.A. in African American Studies from Smith College, and an M.A. of Educational Leadership, Policy, and Advocacy from New York University. As a former professor and executive leader, Heather weaves her academic and organizational background with her work as a healer and coach to create transformational learning experiences for her clients on their journey towards healing from trauma in their work and personal lives.
Full Transcript