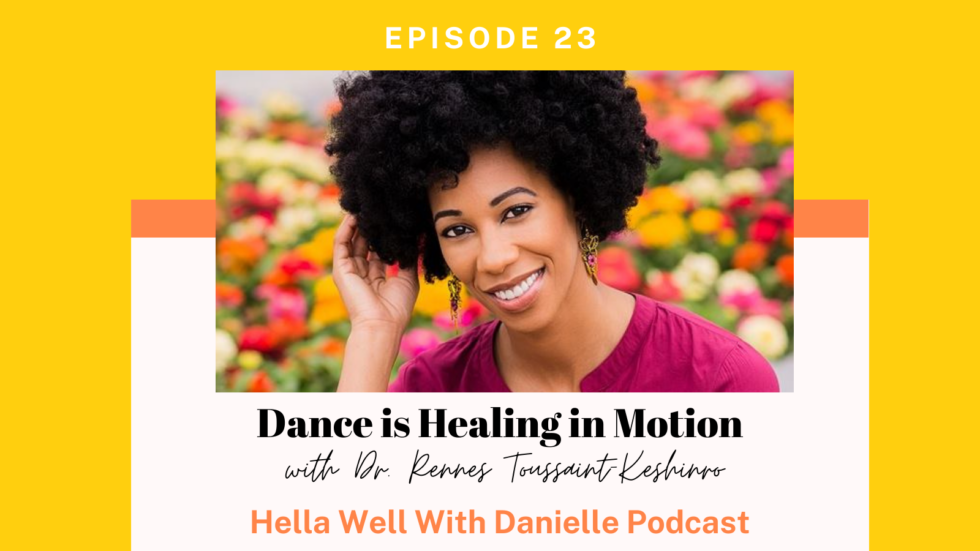 Dance is Healing in Motion
With Dr. Rennes Toussaint-Keshinro,
Dance is part of our long history of communal healing in the Black community and is a powerful connection to our past. In this episode, my guest, Dr. Rennes Toussaint-Keshinro, discusses:
Why dance therapy works
How dance can be used to heal from emotional trauma
Benefits of using dance for mental health
Dr. Rennes Toussaint-Keshinro is a Doctor of Chiropractic, mental wellness coach, and mental health advocate. Her journey includes her migration to the US at age 13 and struggling to find her identity which eventually led her on a self-discovery journey emotionally and literally. She spent 3 years in South and Central America away from everyone she loved but that opened the door to her self-love and healing. This was when she began dancing for her Mental Health. Dance for Mental Health encourages women who are suffering in silence to discover their identity, their voice and to take back their power. She understands the connection between the physical and mental body and why they should not be looked at separately. Her goal is to inform, educate and build awareness about mental health, especially in the black community.
She is also the owner of Sign of Strength LLC, a mental health awareness shop.
Journal Prompts
How do you feel when you're dancing?
Write about a time when dancing made you happy or shifted your mood.
What are your favorite songs to dance to? (I encourage you to create a playlist and use this for your dance therapy breaks)
Resources
Full Transcript