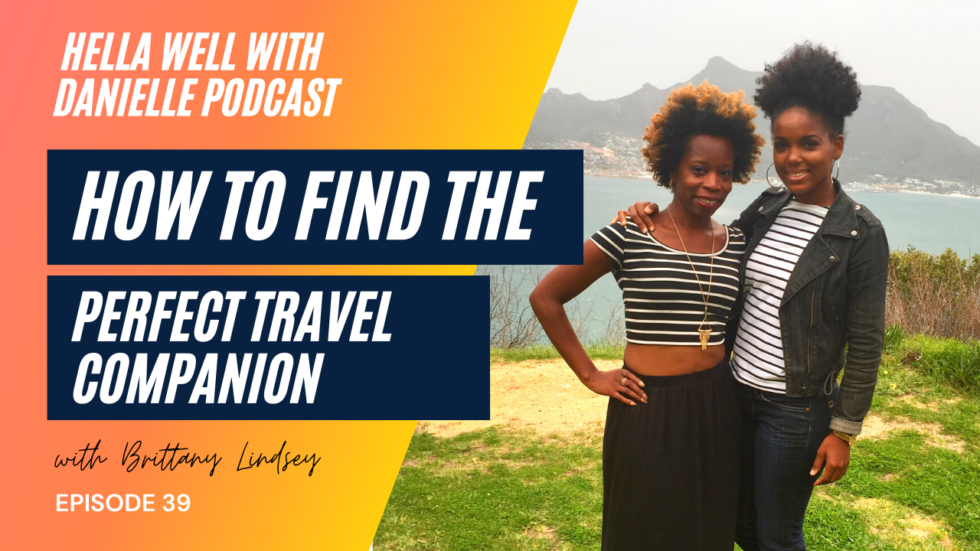 How to Find The Perfect Travel Companion For You
With Brittany Lindsey, Globally B
Finding the right travel companion for your specific trip is one of the most important decisions you can make. Select the wrong travel partner, and even the best travel destinations can be ruined. Trust me, I've heard of so many friendships and relationships destroyed forever because they were horrible travel companions.
No matter how close you are, some people are not meant to travel together; and it's ok. What's not ok, is not taking the time and effort before booking your trip to determine the right travel companion for a particular trip. Remember, just because someone makes a great adventurous travel partner doesn't make them the right person for a relaxing trip.
To help set you up for a great travel experience, I've asked my friend and travel buddy, Brittany Lindsay of Globally B, to join me this week. Brittany has traveled to 70 countries and is well versed in the art of picking the right travel buddy.
Together we'll discuss:
How to vet a potential travel companion
Things to consider before you book your next trip
Dealing with conflict while traveling with a travel partner
Journal Prompts:
What personality traits get on your last nerves when interacting with others?
What are important qualities in a travel partner for you?
Brittany's Bio:
Brittany Lindsay is a lover of all things travel. She was introduced to international travel when she studied abroad in Spain in college. Since then, she has been to 70 countries. Her favorite places are Brazil, New Zealand, and Cuba. When she's not traveling she enjoys thrift store shopping and spending time with her dog Rio and her hubby. She currently lives in the DMV. Her ultimate goal is to take all of her 13 nieces and nephews on at least one international trip.
Full Transcript