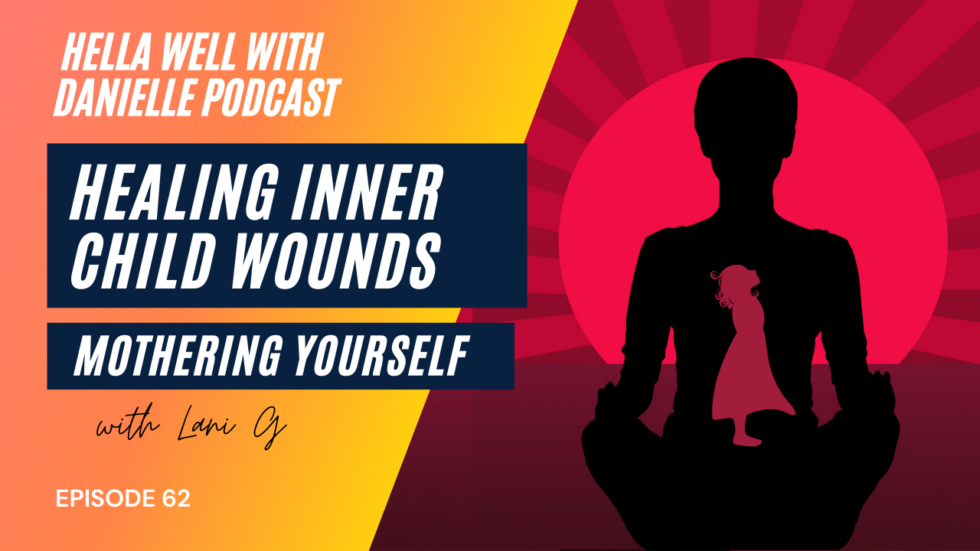 Healing Inner Child Wounds – Mothering Yourself
With Lani G, Loving The Journey w/ Lani
Your inner child influences how you make decisions, respond to challenges, and the way you live your life. Wellness gurus are constantly saying tap into your inner child, but what if that is the most fearful or wounded part of you? That's what we're tackling today in this episode. If you are ready to live liberated and heal your inner child and tap into your power, this episode is for you!
My guest, Lani G of Loving The Journey w/ Lani has made it her mission to liberate Black women and help them in mothering their inner child. I first discovered on TikTok where she blew my mind with a powerful post that stopped me dead in my tracks. That's when I knew she need to come on the show to spread her message.
About Lani G
Lani G is the CEO + Founder of Loving The Journey w/ Lani. Lani has been offering sacred spaces and empowering Black womxn for almost the entire last decade. Specializing in Black womxn's liberation, Lani offers resources for holistic healing to help Black womxn discover the power of who they truly are, what they need to live a fulfilled life, and how to align with their life's vision.
Lani hosts healing retreats, workshops and offers physical products and resources to help Black womxn begin to understand the depth of who they are and embody living a truly liberated life. Lani believes that once we decide to heal, it changes everything for the better. Lani knows it's one of her life's missions to help as many Black womxn as possible to heal on a deep, cellular level. This type of healing allows Black womxn to liberate ourselves, our Ancestors and our descendants to come.
Full Transcript