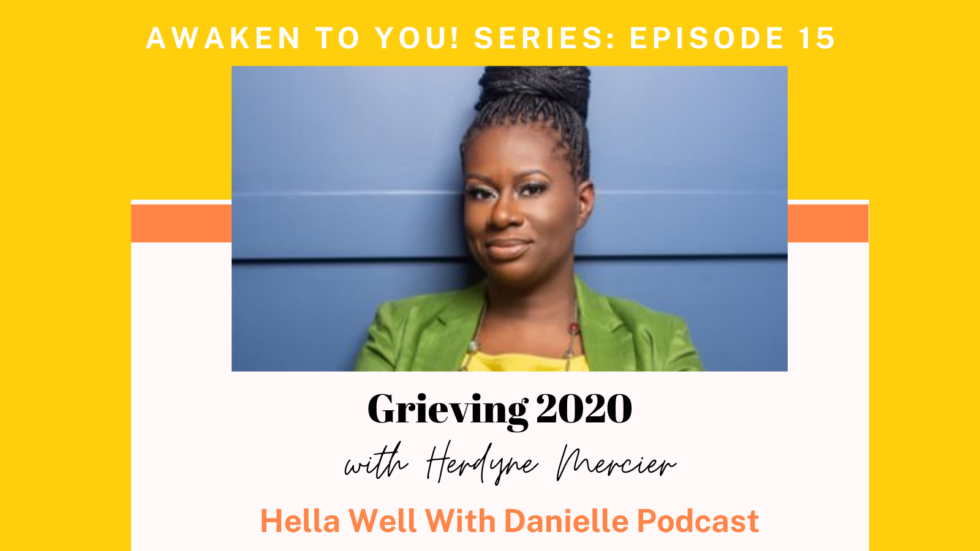 Grieving 2020
With Herdyne Mercier, Redefining Grief
2020 has been a year of lost expectations, daily routines, vacations, and sadly, our loved ones. We are all grieving what we knew as "the norm." In the fourth episode of our Awaken to You series, a month-long series focused on intentional reflection as we approach a new year, we're talking all about grief and how it's more than just the loss of a loved one. My guest, Herdyne Mercier of the Redefining Grief Podcast, breaks down in this episode how grief is normal, the myth of the 5 stages of grief, how to overcome grief, and that there's power in the release of your emotions.
Info You Hella Want to Catch:
Journal Prompts
What are some ways you've expressed grief in the past? Did they feel helpful to you?
What creative ways do I use to express my feelings? If I can't think of any, what are some I can try?
Here are five ways I can be compassionate with myself today…
Resource
Be sure to also join the Hella Well With Danielle newsletter for my biggest ah-ha moments from each episode and special announcements. Sign up at: https://hellawellwithdanielle.com/join-wellness-revolution/.
Thanks so much for listening! If you like this episode, please subscribe, rate, and review.
Full Transcript