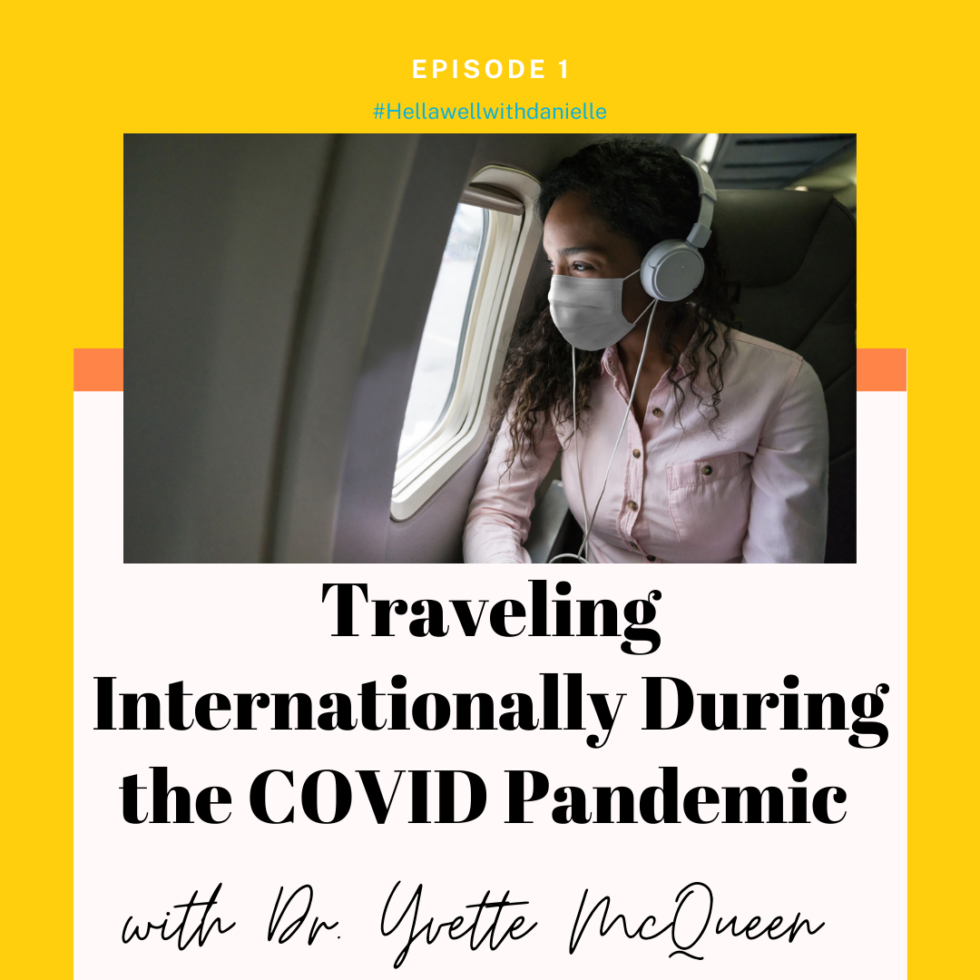 Traveling Internationally During the COVID Pandemic with Dr. Yvette McQueen
With Dr. Yvette McQueen, The Travel Doctor
If you're like me or anyone else who hella loves to travel, especially internationally, you've been grounded for most of the year due to the coronavirus…and you're probably going a bit crazy. Countries are slowly starting to open but, the elephant in the airport (or room)…is traveling internationally during the COVID pandemic safe and what do I need to consider? If you're thinking about traveling now or simply want to be ready when you feel safe again, the tips shared in this episode will prepare you to travel during COVID.
Traveling internationally during the COVID pandemic or not, is a question I've personally been struggling with and I'm typically that person whose gone on at least 10-15 trips by September.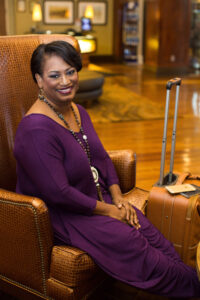 Sure you can search Google for answers, but I wanted to talk directly with an expert who I thought would really be able to give us the ins and outs of what it's like to travel internationally during a pandemic and also give us info about traveling right now in general. 
So to help answer some of the questions you may have about traveling during a pandemic, I brought in my go-to travel doctor, Dr. Yvette McQueen.  
Dr. McQueen is a global physician, traveling to 30+ countries, on a mission to educate us about health, travel wellness, and disease prevention.  As an Emergency Medicine physician and Travel Doctor, she ensures the health and safety of her clients before and during international trips. Dr. McQueen works as a physician across the US and the Caribbean and actually is recording today from St. Croix. 
Info You Hella Want to Catch
What Dr. McQueen does to prepare for a flight (3:58)
What does Dr. McQueen feel about the New York Post article about a CDC study revealing evidence that COVID-19 can spread on airplanes among asymptomatic travelers (5:35)
What's worst…airplanes or grocery stores (6:02)
Should you be concerned about the air and cleanliness of planes (6:55)
If you're ready to travel things to think about (9:06)
What are the two most important things to consider before you book your next internationally trip (10:04)
How have hotel accommodations and Airbnb(s) changed due to COVID (14:09)
What to pack when traveling during a pandemic (16:07)
TSA changes and what to expect at airports (19:21)
Tips for beach lovers (25:56)
Once your trip is over, consider these next steps when returning home (27:18)
How some countries are changing their tourism requirements (29:13)
Journal Prompts
Each week I'll provide you with journal prompts to allow you to go deeper.
What fears do I have around traveling internationally during a pandemic and what do I need to feel safe?

 

Imagine if you were on vacation right now. Describe how you'd feel in detail (the destination, what would you do, how do you feel, who is with you)
What I miss the most about travel is_______.
Resources
Airbnb – Sign up today and $65 off your first trip (new members only)
Clear Me – Verify your identity using biometrics instead of traditional ID documents
American Airlines Sherpa – Search travel restrictions by country or airport! Domestic restrictions are also available for the USA.
Thanks so much for listening! If you like this episode, please subscribe, rate, and review.
Full Transcript