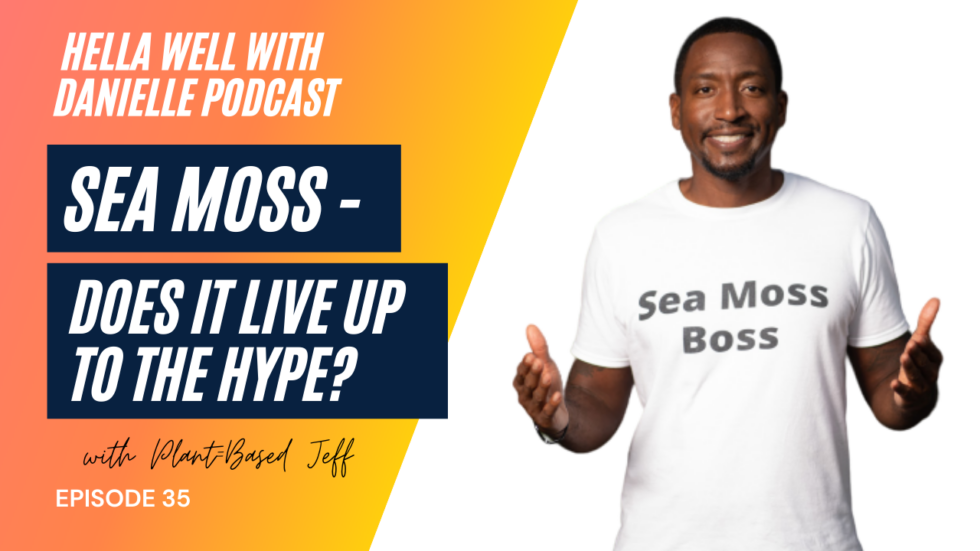 Does Sea Moss Live Up to the Hype?
With Jeff Austin (aka Plant-Based Jeff),
Sea Moss, is one of the latest hot trends in the wellness community, but does it really live up to the hype? My guest, Jeff Austin (aka Plant-Based Jeff) is spilling the tea on this sea moss.
Info You Hella Want to Catch:
What is sea moss and what are the benefits
What to consider before adding sea moss to your diet
Key factors to know before purchasing from a vendor
Different ways you can use sea moss
Learn about different types of sea moss and how to determine the quality
Podcast Guest Bio:
Jeff Austin aka Plant Based Jeff is a Mississippi native who provides plant-based education & sea moss products to combat obesity &  health problems in the black community. He currently resides in Atlanta, GA.
A little over 4 years ago Jeff was sick, overweight, and had a toxic mindset. After watching the What the Health documentary on Netflix he decided to give the Vegan thing a try. He had no clue what he was doing but found the right people and information along the way. He started off with Dr. Sebi's alkaline vegan diet. He gives credit to Dr. Sebi's teaching and sea moss for allowing him to shift his mindset, lose over 70 pounds,  get off 8 different medications, and reversing many long-time illnesses.
These days Plant-Based Jeff is all about serving those in need of health restoration with an emphasis on the African American community. In great health and sound mind, he devotes his time to educating & serving those worldwide with authentic sea moss products, books, video content, and online courses on going plant-based. He has helped hundreds change their lifestyles and influenced many more to switch their eating habits.
Resources
Plant-Based Jeff website – purchase sea moss from a trusted source and learn more via his online courses and books
Dr. Sebi – A pioneer in the African-American natural food community
Journal Prompts:
What is your relationship to food like? Describe it like you would a relationship with an actual person.
If I had a perfectly healthy day, what would that look like?
Think of somebody who you believe has a healthy relationship with food.  What do you notice about them?  How is your relationship with food different or similar?  What is between you and having a healthy relationship with food?
What would it feel like to sea moss and potentially have more energy in your life?
Full Transcript