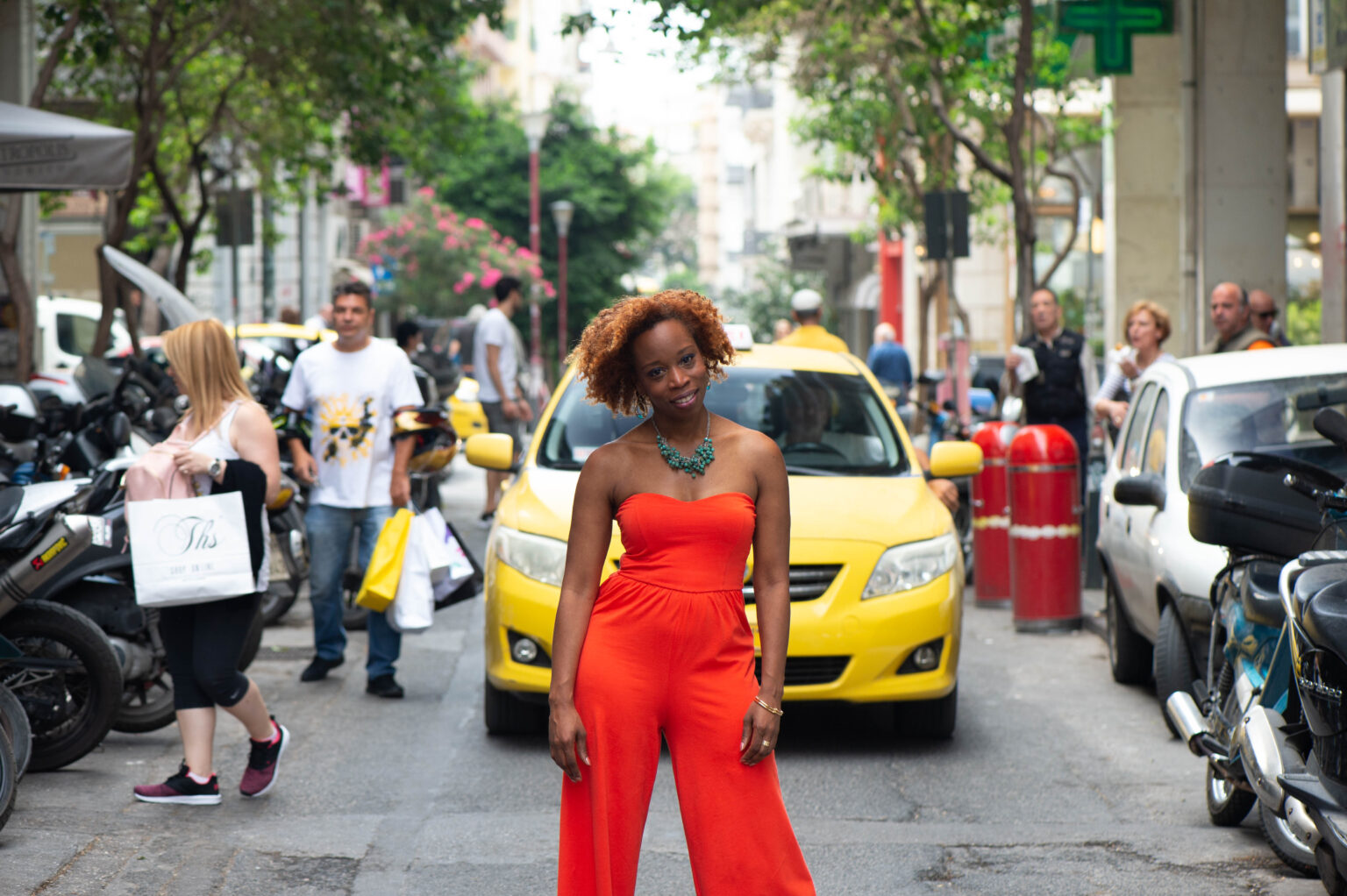 This thing called life is one interesting journey that has led me to this moment. At some point in your life, you get tired of saying "I should" all the time.
I should stop talking negatively about myself.
I should exercise more and eat healthier.
I should make myself a priority.
I should move to Italy.
Wait, that last one was my "should." But before I tell you that story, let me introduce myself.
I'm from the San Francisco Bay Area, so you're guaranteed to hear the word hella more than a few times, so please don't be alarmed. I'm a healer, certified Reiki Master Teacher, retreat facilitator, author, a lover of all things travel-related, and I guide women of color on their transformational journey from a life that they are ready to ditch for one they truly desire. Wow, that was a mouthful!
I'm also the founder of Rogue Experiences, where I curate wellness travel experiences and retreats that mix of relaxation, culture, wellness, and fun with like-minded women of color. And more recently, I'm the host of the Hella Well With Danielle podcast (see, there's that word again).
I'd love to say I've always been a free-spirit woman, but that would be a bald-faced lie. From the outside looking in, I appeared to be your average strong Black woman doing her thing.
Looking back now, I realize how stifled my entire life felt. I felt like a caged bird and desperately wanted to break free. So, I did. I quit my job and bought a one-way ticket to Italy, and lived there for two years.
Those two years in Italy permanently changed me for the better, but it also broke my spirit when I couldn't financially afford to stay. I came home and immediately returned to the corporate hamster wheel, working as an event manager in the tech space in Silicon Valley. After seven years, those feelings of being trapped and uninspired began to return. I took a misery-inducing job that was fancy and lucrative, but going there every day made me physically sick. Work had become my life, and I had the capped-out stash of vacation days because I was too busy to use them.
My heart was telling me there had to be more to life than the over-worked, unfulfilled days I was living, and it was indeed time to live life on my own terms. So, I went rogue again, and I quit!
Over the years, I went to therapy, read tons of personal development books, tried many different types of healing modalities, and even met with a shaman or two. However, I still felt I woke up one-day questioning who built this life because it's not what I envisioned or wanted.
Through my healing journey, a series of travel experiences, and intentional shifts in my life, I finally feel whole, happy, and free.
If you're a woman that is in desperate need of a pause button in life and is tired of ignoring that feeling in your gut, nudging you to burst through the monotony of your life, we should connect. If you're ready to release the "shoulds" and want a guide in your healing journey to live the life you truly desire, I hella want to connect with you.
Let me keep it hella real with you. I don't consider myself an expert or guru, even though I have extensive training and experience in my field. Instead, I'm more like a Harriet Tubman of wellness. I'm just that sister-friend who is two steps ahead, shining a light to guide her sisters through their healing journey to discover their light. I know this is my life's mission to us heal and win. If you're ready, I'm here!