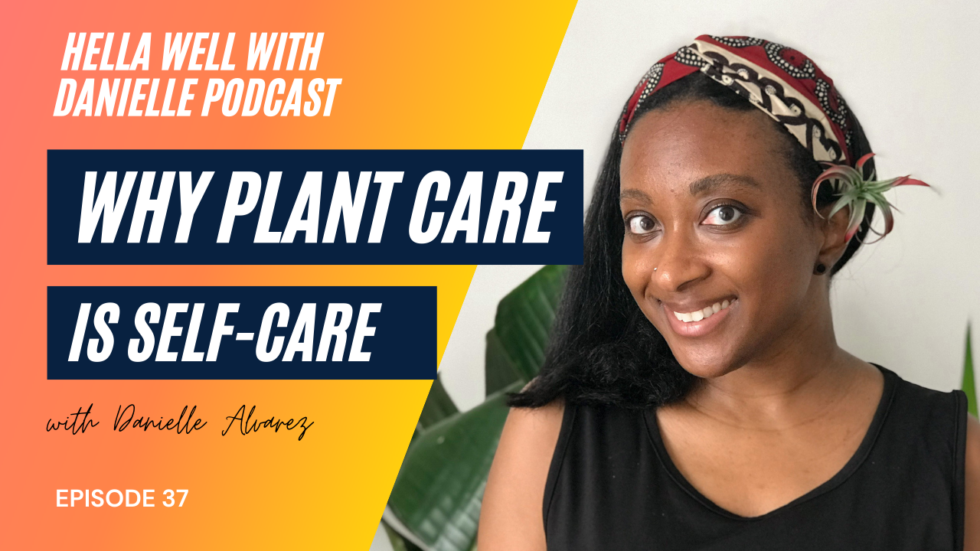 Why Plant Care is Self-Care
With Danielle Alvarez, Founder of Zelue
There are so many benefits to being in nature that it only makes sense to bring that feeling into your home. Plus plenty of scientific studies back up this theory. Plant care is a great form of self-care and therapy that many didn't realize they needed, including me, until a pandemic lockdown.
Becoming a plant parent can have a calming effect, boosts your memory, and even has the potential to increase your creativity. If you're like me, you probably think you have a black thumb and could never be a good plant parent. WRONG!! I love how Danielle Alvarez, plant enthusiast and founder of Zelue, explains in this week's episode that there's no such thing as a black thumb. Instead, she believes you just have to find the right plant for your lifestyle and environment.  Tune in for tips on finding your perfect plant match and how to keep your new bae alive and well…while also increasing your own well-being! 
Danielle Alvarez's Bio
Danielle Alvarez is a Certified Holistic Health Coach, Nurse Practitioner, Wellness Advocate, Plant Enthusiast, and founder of Zelue. Her background in health care of over 10 years, has ignited her passion for wellness in the black and brown community. In 2019, Zelue was created and its mission is to inspire Women of Color to practice self-care and cultivate conscious living. Danielle offers wellness workshops, coaching services, and houseplant consultations. In 2019, she was one of Black + Well's: "Black Women in Wellness: 21 influencers and advocates you should know and follow". In 2020, she was named one of BET's "Black Wellness Gurus". Danielle resides in Brooklyn, NY with her husband, daughter, and cat.
Resources
Zelue – Join Danielle's tribe and book her plant consultation services
Hilton Carter – Danielle' recommends this Plant and interior stylist who is also a featured designer at Target
Full Transcript