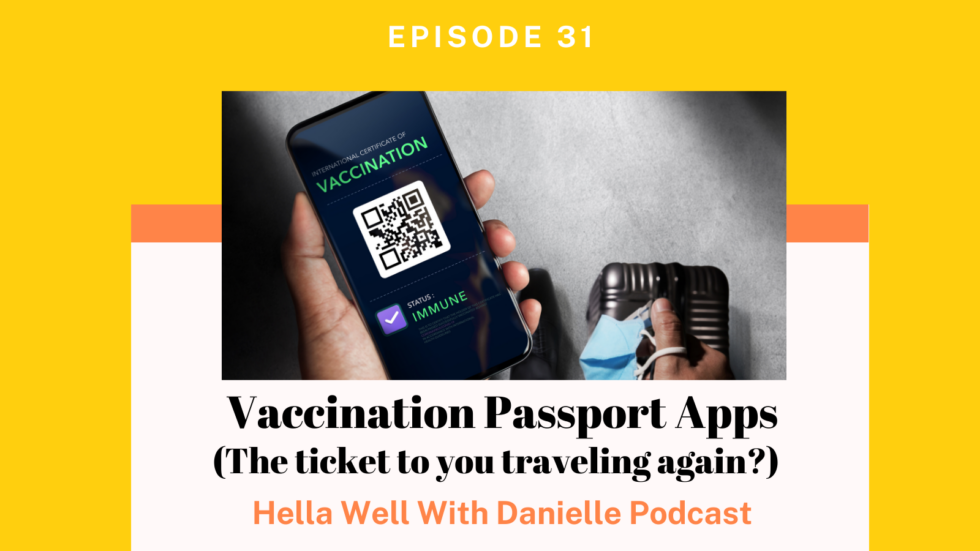 Vaccination Passport and What You Need To Know
With the Centers for Disease Control and Prevention (CDC) recently relaxing its travel restrictions and more destinations opening up for vaccinated travelers, is the vaccination passport your ticket to international travel? Unfortunately, it's not that simple.
Each country has its own set of requirements and with several vaccination apps in the market, and probably more in development, it's confusing to decide which is the best app to use. Or more importantly, do I really want to use one of these apps? Before you answer yes, you might want to learn more about what each vaccination passport app includes, which is best to use for your specific destination, the social implications, and the security risks.
Summer is fast approaching and more people are starting to feel comfortable traveling again. While at the same time, destinations are making it easier for those vaccinated to travel. For example, no more lengthy or costly quarantines and fewer restrictions for domestic travel.
It almost sounds like everything is back to the 'norm' until you start navigating what's needed to travel to your destination. One of the biggest topics right now is proving you've been vaccinated and recently tested negative for COVID-19 in order to travel. In this week's episode, we're discussing what is a vaccination passport and the pros and cons of using one.
Things You'll Hella Want to Catch:
What is a vaccination passport?

 

Breakdown of the current passport apps
Pros and cons of digital vs paper vaccination certification

 

What you need to know to consider before downloading or supporting any vaccination passport app
Destinations open to vaccinated travelers

 
Resources
Journal Prompts
How do I feel about the potential inequities of the vaccination passport?
Am I ready to travel under the current restrictions?
Full Transcript